Posted by admin on Feb 15th, 2010 | 0 comments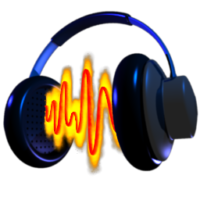 There are a lot of times when working with audio that you may wish to shorten the final product in a way that does not change how the audio sounds. I often transfer audio from a 90-minute cassette and need to get it to fit on an 80-minute CD. In other cases, I want to make my streaming audio files as small as possible so that they will stream easier over the Internet. Audacity offers a great little tool that focuses on reducing the amount of silence within your audio, thus reducing the overall length of the file. This feature exists in other audio editing tools like Adobe Audition, but that program costs $299 whereas Audacity is free, open-source software. This tutorial will show you how to use this tool effectively in Audacity.
To use this effect, you must have the Audacity 1.3 Beta release which is highly stable. Open the audio that you wish to shorten and select the entire waveform by double-clicking on it. Once you have it selected, go to the Effects Menu and select Truncate Silence.
This will pull up a small panel with only two options. These options are Max Silence Duration and Threshold for Silence. The Max Silence Duration refers to how long do you want a pause (silence) to last in your audio file. This number is in milliseconds thus 1000 milliseconds would be 1 second of pause. I generally set mine at 800 milliseconds or 0.8 seconds. This allows for a natural sounding pause without being overly long.
The Threshold for Silence option tells the tool what to consider as silence. If you have a low-level rumble that runs throughout your file, you may need to set this number at -25db or so to treat that as silence. This is the setting that I generally use for all of my files, making slight adjusments up or down to fine tune the file. Once you choose the settings, click OK and the effect will be applied. Check the new length of the file to see if you are happy with it. If not, go back and apply the effect again with a smaller duration for silence. Be sure to listen to a portion of the file afterwards to be sure that it still sounds natural. Unfortunately, this effect can only be applied to Mono sounds files. Stereo files will need to be reduced to Mono before this effect can be utilized.