Posted by admin on Feb 15th, 2010 | 4 comments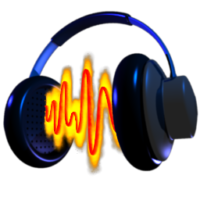 One of the great new features of the Audacity 1.3.2 Beta is the Timer Record functionality that they have added. This feature allows you to do a couple of things with a timer. You can either set a recoding to start at a pre-arranged time or you can start a recording and have it run for a set length of time before stopping. In this tutorial, I will detail how to do the latter. This tutorial only applies to the 1.3 and later versions of Audacity which as of this writing, is still in Beta release (although highly stable).
For this tutorial, we will set a cassette tape to record its entire A side on the timer. Place a tape in your cassette deck that is connected to your line-in port on your PC through an audio cable. The tape that I will be using is a standard 90-minute audio tape. I use this function for this purpose a lot so that I can start a recording and walk away to work on other projects, knowing that Audacity will automatically stop recording at a set time. If not for this feature, you would have to manually stop the recording and then edit the file to cut off the extraneous blank material.
Launch Audacity and use your mouse to select the Tracks menu. The second option on this menu is Timer Record.

Select this option and a new screen will appear. As you can see, you can select a start time and date and an end time and date. These are the setting that you would use to set up an automatic recording sometime in the future. The lowest setting option on this panel is Duration.
Because we are just going to do one side of a 90-minute tape, I wil set the recording time to 47 minutes (45 minutes + 2 extra). This gives you a little extra recording time in case there is a little extra audio on the tape. You then hit the Okay button and then hit Play on your cassette deck. Audacity begins the Timer countdown and the recording starts from the moment you hit Okay.
Once the timer completes, you will be left with a 47 minute long audio file that you can save and edit at your leisure.
4 Responses