Posted by admin on Feb 15th, 2010 | 0 comments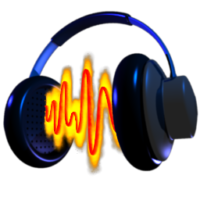 I often work with audio that is spoken word rather than music. I always capture this audio in stereo (2 channels) as one channel is often louder than the other. However, I want my finished product to be in mono (1 channel) because the file size is roughly half that of a stereo file and spoken word audio does not benefit aurally from being in stereo. Audacity can easily convert stereo files to mono, but I really struggled to find any documentation that explains this. As a result, I thought it would be a good idea to do a little tutorial on how to do this.

This tutorial is applicable to both the 1.2 Stable and 1.3 Beta releases of Audacity. You need to have a stereo audio file open in Audacity. Take a look at the waveform of the audio and look to see if one channel is better than the other for your needs. If so, this will be the channel that we will keep. If not, then we can just pick either of the channels to keep and we will discard the other.

Once you have settled on the channel that you want to keep, select the drop down menu on the left side of the audio file. In this menu you will see Split Stereo Track. Select this option and you will see your audio file separate into two tracks. These are your left and right audio channels, from top to bottom, respectively.
We now need to discard the channel that we do not want to keep. Hit the X to the left of the drop

down menu and this deletes that particular channel. You should now have one channel on your screen. We must now change this from a Left or Right Channel audio file to a Mono file. Go back to the drop down menu and select Mono. This command instantly converts your file into a single channel audio file which will be much smaller than a stereo file. You can now save and export your file into your desired format.